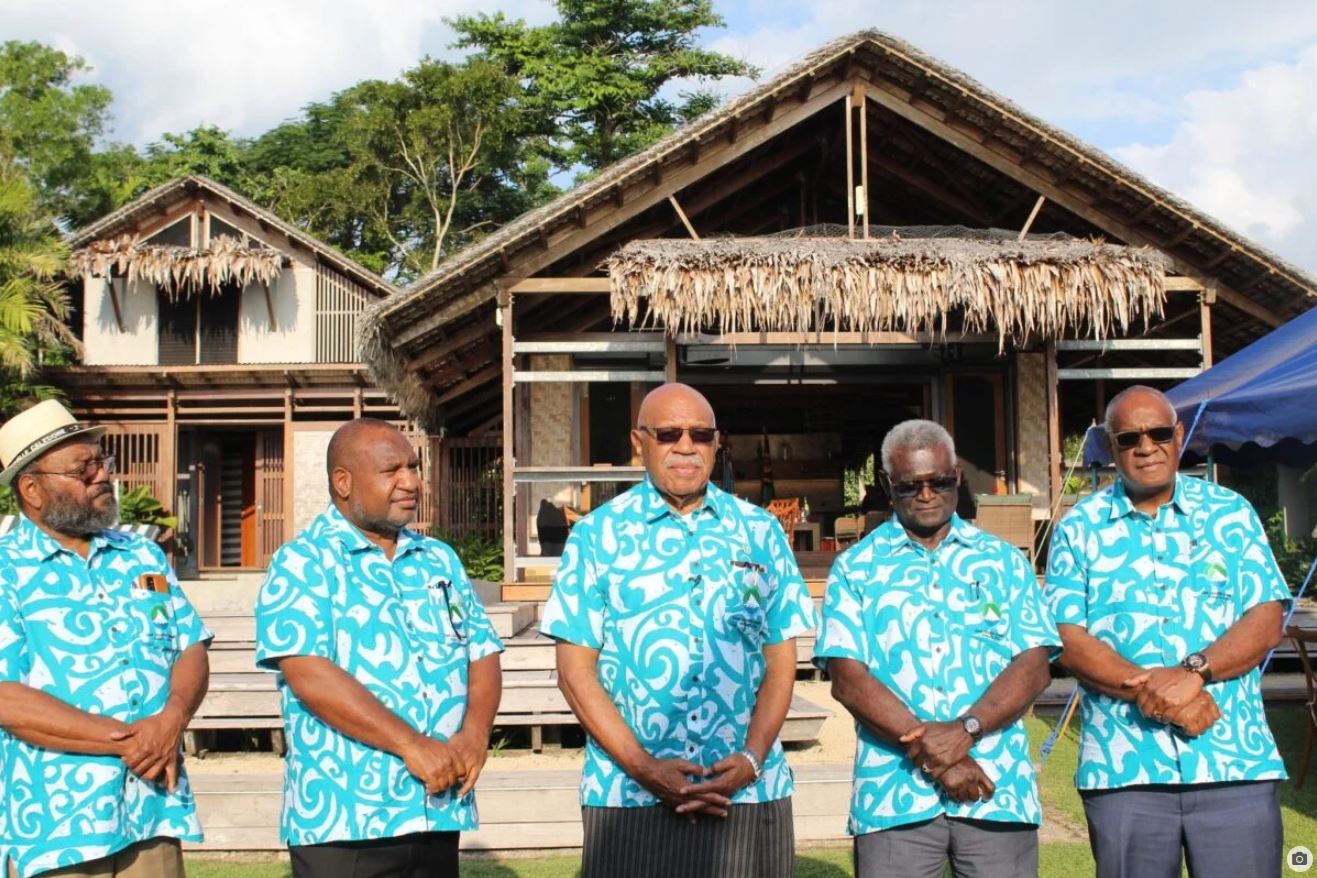 Published date: 1-Sep-2023
The Melanesian leaders have imposed a moratorium on deep sea mining within their respective jurisdictions, and are calling for a Pacific wide approach. 
The moratorium on deep sea mining in Melanesia was declared during the 22nd MSG Leaders' Summit on 24 August, 2023.
Leaders representing Fiji, the Front De Liberation Nationale Kanak Socialiste (FLNKS), Papua New Guinea, Solomon Islands, and Vanuatu agreed that underwater seabed mining should be prohibited within their respective territories. They have also advocated for thorough and transparent environmental scientific investigations into seabed mining activities.
While acknowledging ongoing discussions about a mining code at the International Seabed Authority, with a focus on the Clarion Clipperton Zone east of Hawaii and north of Kiribati, MSG leaders stress the need for caution due to the limited understanding of seabed mining's ecological impacts beyond national jurisdictions. This underscores their commitment to preserving the Pacific's marine ecosystems through rigorous scientific research.
A statement by the Pacific Parliamentarians Alliance on Deep Sea Mining (PPADSM) acknowledged the MSG declaration, stating that the leaders have taken the bold step of joining widely held views that the potential risks of seabed mining will implicate global efforts to address the threat of climate emergency, which already poses an existential threat to island and coastal nations.
PPADSM Chair and Vanuatu parliamentarian, Ralph Regenvanu said as parties to the UN Convention on the Law of the Sea (UNCLOS), "we have a mandate to protect and preserve the marine environment not just for ourselves, but for future generations and to ensure we continue to have a livable planet."
He stressed that deep sea mining must not be allowed to commence in the absence of proper rules, regulations and procedures, with the highest assurance of protection of the ocean and all marine ecosystems. Failing this, governments must apply the precautionary principle.  
Deputy Coordinator of the Pacific Network on Globalisation (PANG) and Ocean Campaigner, Joey Tau, said the declaration by the MSG leaders aligns with regional and international concerns on deep sea mining, and there is a growing political momentum for a moratorium on deep sea mining.
"We welcome this declaration for a moratorium on deep sea mining in Melanesian and challenge the respective leaders to impose national policies that inform this moratorium stance."
Tau argues that deep sea mining should not take place in the Pacific in absence of independent scientific research, and wider consultations in the Pacific.