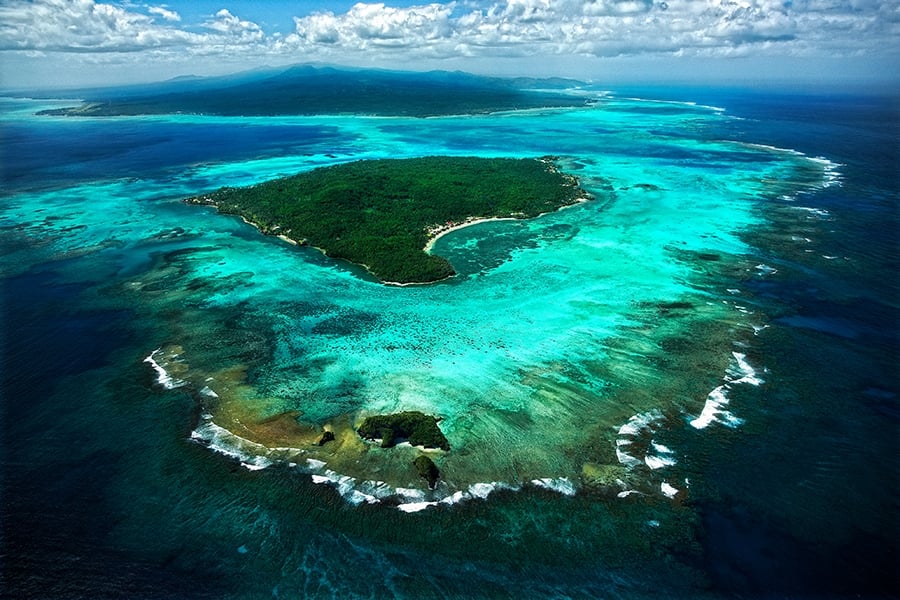 Published date: 15-Sep-2023
NADI (PACNEWS/PASIFIKA ENVIRONEWS) — The Pacific Ocean Commissioner, Dr Filimon Manoni has pleaded for strong leadership and governance, backed by sound policy, science and traditional knowledge in the management of our ocean.
Speaking at the Pacific Community's (SPC) Pacific Islands Conference on Ocean Science and Ocean Management, which began yesterday in Nadi, Fiji, the commissioner said he would "solicit" Forum Leaders commitment "to be more involved and to provide the leadership that is needed and that our ocean desperately needs".
Dr Manoni said from the ocean conference held by his secretariat last month, it was clear that there were no clear structural connections between policies and governance frameworks. 
"I believe to be effective; we must show leadership for our Ocean space to ensure coherence and alignment on agreed policy priorities – in particular, at the regional and national level to then inform how we show leadership and engage with global ocean mechanisms and frameworks.
"There was a call for more science and capacities. We of course look to the Pacific Community (SPC), University of the South Pacific (USP), South Pacific Regional Environment Programme (SPREP), Pacific Islands Forum Fisheries Agency (FFA) and other regional organisations for the enhancement of science.
"How can we turn the table and provide the building blocks and with the support from our partners, become the leading science providers on our ocean? How can we maximise on the UN Ocean Science Decade to make a marked improvement of science in our region?" These are questions I put to you and one that I hope this meeting can consider and provide some clarity around." 
The Nadi conference themed "An Ocean of Knowledge for our Sea of Islands" has attracted about 200 participants with 155 speakers scheduled to speak on various topics over five days till Friday.
"This is an unprecedented opportunity for stakeholders across the Pacific to come together and address pressing ocean-related challenges," SPC Director General Dr. Stuart Minchin said. "Through collaboration, showcasing scientific excellence, and discussing integrated ocean management and ocean science, we aim to chart a sustainable future together for our Blue Pacific. This conference will focus on solutions and the science we need, for the ocean we want for future generations." 
Organised in the framework of the UN Decade of Ocean Science for Sustainable Development (2021-2030), or 'Ocean Decade', this conference will highlight SPC's recent recognition as a new Ocean Decade Collaborative Centre (DCC) for ocean science in the Pacific region.
"Spread widely across the oceanic region, Pacific Island countries and territories are strongly connected with and highly dependent on the Pacific Ocean as a source of livelihoods, food security, social and cultural needs," emphasised Vladimir Ryabinin, Executive Secretary of the Intergovernmental Oceanographic Commission (IOC) of UNESCO – the institution in charge of implementing the Ocean Decade – and Assistant Director-General of UNESCO.
"We are thrilled to welcome SPC on board the Ocean Decade ship and look forward to the discussions that will help collectively identify and prioritise science-based solutions that truly respond to the specific needs of this region, said Ryabinin.