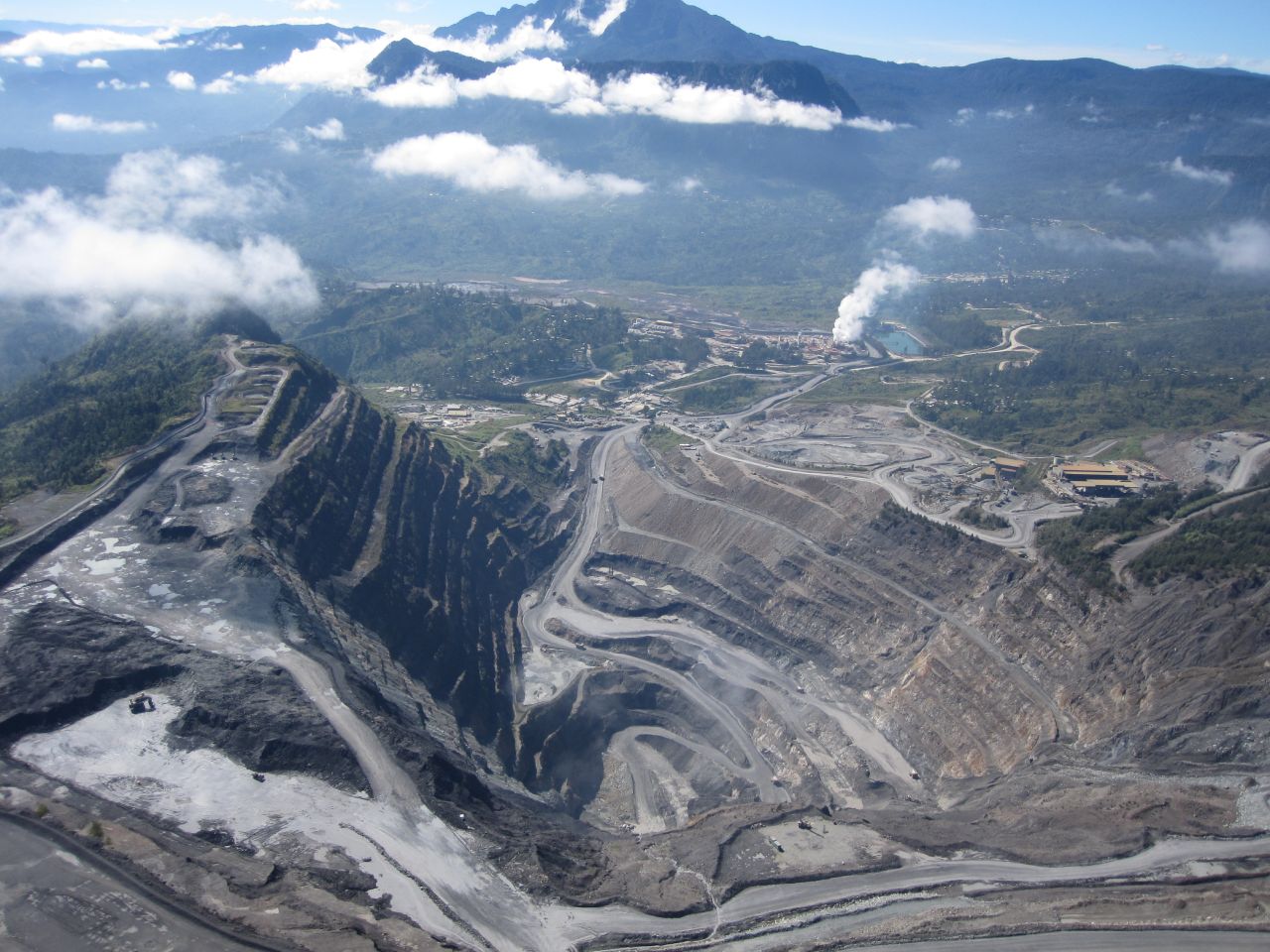 Published date: 1-May-2023
Three years after the Papua New Guinea government refused to renew its license, the Porgera gold mine is now on track to reopen.
The mine will relaunch under joint ownership of the government and mine operator Barrick Gold.
Activists in PNG have joined global protests against Barrick, saying the new agreement does not address a legacy of violence and environmental damage, and drawing parallels between Porgera and Barrick's mines in Tanzania and Pakistan.
Activists from Papua New Guinea, where a controversial gold mine is inching toward reopening, have joined a campaign of global protests ahead of the annual general meeting of Canada-based Barrick Gold.
Barrick, the world's second-largest gold mining company, plans to hold its annual general meeting on May 2, reporting "mutual prosperity" through partnerships with countries and communities where it works. People living near several of the company's mines, however, took to the streets to protest what they describe as persistent environmental destruction and violence against locals.
Stanley Peter, an environmental scientist who has volunteered with human rights NGO Akali Tange Association, joined the protest in Papua New Guinea to demand a dialogue with Barrick.
In March, Barrick announced it would reopen the Porgera copper and gold mine. The mine had been closed since 2020, when PNG's government refused to renew its license, citing "environmental damages claims and resettlement issues."
Peter said Barrick has ignored demands that it take responsibility for violence and ongoing land and water contamination that has displaced people and contributed to ongoing and targeted attacks, home burnings, and even deaths.
"We are concerned that we will be overlooked, that they will not look at the issues that we are raising, and they will go ahead and get mining started, and we will be left as we are," Peter said.
Barrick said it's restarting the mine with a new vision: joint ownership with the government that will help ensure that the mine, expected to reopen this year, will benefit "all stakeholders." The new model, chief executive Mark Bristow said in a release, represents "another victory" for a model being used in Tanzania and Pakistan.
But some in Porgera — and in Tanzania and Pakistan — say the model is not likely to bring the benefits it promises. They say government mining interests in politically turbulent regions have led to increased military action and muzzled activism.
In Porgera, victims of three decades of violence are still searching for justice.
"This is not right. Even though they know about the mine legacy issues, they are still going ahead to mine the Porgera gold, and we cannot tolerate that," said Cressida Kuala, an Indigenous Ipili landowner, single mother and survivor of assault. Waste dumps, she said, have poisoned her land and rivers.
For more than a decade, Kuala has helped women who were sexually assaulted by mine workers to demand justice from Barrick, which has paid compensation to more than 100 women. But Kuala said this is not enough.
"We have been deprived of our rights as resource owners, and we need the company and the government to hear our voices to create a dialogue system, so that women can get remedy to sustain their lives, because we have lost our land, our integrity, our dignity," she said.
There are few details about Barrick's new agreement with the government, manifested in a joint venture called New Porgera, of which the government owns 51% and will receive 53% of the "economic benefits." China-based Zijin Mining operates the mine with Barrick, and the government's ownership is split between landowners and state-owned companies at the national and provincial level in landlocked Enga province. Barrick is expected to receive a new license before the end of this year.