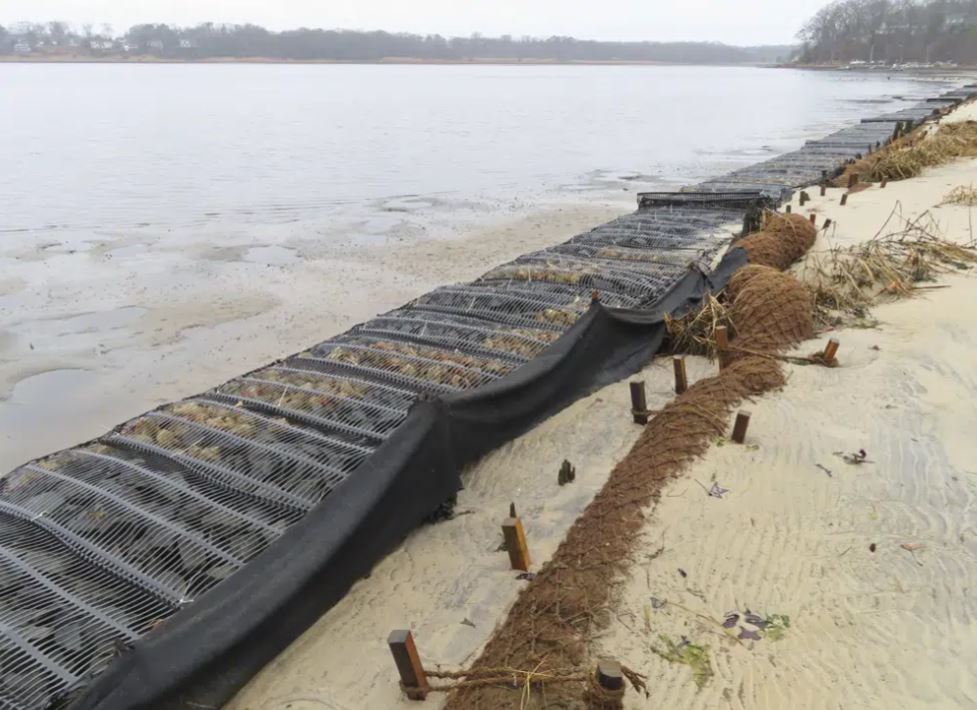 Published date: 13-Mar-2023
Coastal communities around the world are adding a tropical twist to shoreline protection, courtesy of the humble coconut.
From the sands of the Jersey Shore to the islands of Indonesia, strands of coconut husk, known as coir, are being incorporated into shoreline protection projects.
Often used in conjunction with other measures, the coconut material is seen as a cost-effective, readily available and sustainable option. This is particularly true in developing countries. But the material is also popular in wealthy nations, where it's seen as an important part of so-called "living shorelines" that use natural elements rather than hard barriers of wood, steel or concrete.
One such project is being installed along a section of eroded river bank in Neptune, New Jersey, about a mile from the ocean on the Shark River. Using a mix of a federal grant and local funds, the American Littoral Society, a coastal conservation group, is carrying out the $1.3 million project that has already added significantly to what was previously a severely eroded shoreline in an area that was pummeled by Superstorm Sandy in 2012.