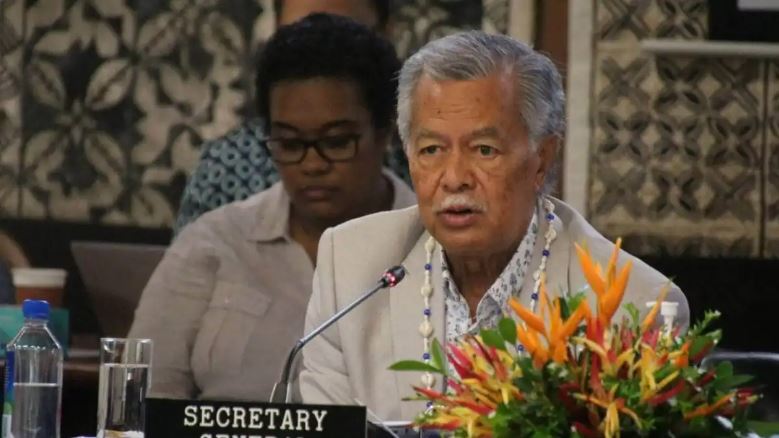 Published date: 17-Jan-2023
Japan must work with the Pacific to find a solution to its nuclear waste plan or we face disaster, the Pacific Islands Forum has warned.
In a few months, Japan will start dumping one million tonnes of treated wastewater from the damaged Fukushima Daiichi power plant into the Pacific Ocean.
Forum Secretary-General Henry Puna said Tokyo has failed to communicate and be transparent over the release.
He said they were concerned because the matter "strikes at the very heart of our Pacific people, and we will not let it go".
This treated water was used to clean up the Fukushima plant after the nuclear accident that followed the earthquake and tsunami on 11 March 2011.
Puna said that over the past 20 months, forum members have been in dialogue with the Japanese government over its April 2021 decision to release the contaminated nuclear wastewater into the Pacific from this year.
"PIF members took the strong position from the outset that Japan should hold off on any such release until we are certain about the implications on the environment and on human health," Puna told Stuff.
"Pacific peoples are coastal peoples, and the ocean continues to be an integral part of their subsistence living."
Puna said while Japan is a Forum Dialogue Partner, it risks losing this status over the discharge plan.