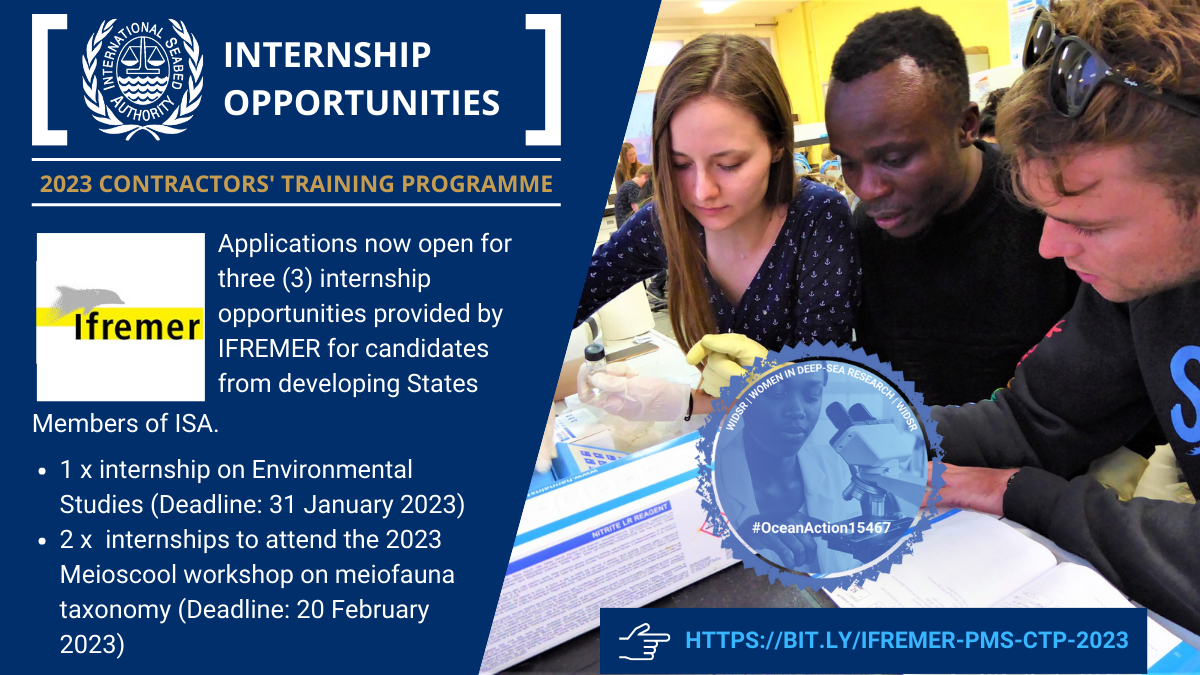 Published date: 18-Jan-2023
Applications are now open for three (3) internship opportunities for candidates from developing States, Members of the International Seabed Authority (ISA). The placements are provided by the French Research Institute for Exploitation of the Sea (Ifremer) in accordance with its obligations under its contracts for exploration for polymetallic sulphides (PMS) with ISA.
The three internship opportunities are divided as follows:
One (1) internship (Environmental Studies)
Two (2) internships (Meioscool Workshop 2023 - meiofauna taxonomy) 
1. One (1) internship (Environmental Studies)
The internship will take place within the deep-sea ecosystems studies laboratory of Ifremer, in Brest, for a duration of two months (approximately from May to June 2023).
The internship will focus on the characterization and distribution mapping of the macrofauna of the Mid-Atlantic Ridge at inactive vent sites and their periphery, based on the analysis of video footage acquired during the HERMINE 2 exploration cruise in 2022. At the start of the internship, the candidate will receive a short training in macrofauna taxonomy and image analysis.